What if, in doing something for you, you are Giving Back to others too?
As you know, Your Empowered Self is about Empowerment, so making the decision to do something for yourself fits in perfectly with that. When you take good care of you, you are in a much better position, to be there for others, to do well in life, to thrive at work. So, in recognition of this, I have teamed up with B1G1 to help make the world a better place with my Giving Back program.
By subscribing to my newsletter and/or YouTube Channel you will receive a wealth of resources, free of charge, to support you and for everyone who signs up, one tree will be planted:  a lovely way of Giving Back so the world benefits.
Why trees?
Good environment
Reduce carbon emissions
Clean the air that we breathe
Create jobs
Enhance mood
Reduce stress
Can produce food
Can create  and furnish homes
Make homes for birds and play spaces for animals and children
A great metaphor for life:
A tree has roots in the soil yet reaches for the sky. It tells us that in order to aspire we need to be grounded and that no matter how high we go, it is from our roots that we draw sustenance. Wangari Maatchai
Trees also teach us the art and importance of letting go: the fall of leaves in the Autumn creates its own beauty, is a precursor to a season of reflection and rest and prepares and allows for new growth in the Spring. Your strength comes from your ability to bend and be flexible so that you don't break in times of trouble.
In the resources you will receive you will find ways of letting go, reflecting, resting and growing.
YouTube Link
And to sign up to my newsletter, simply complete the box on the upper right.
Cancer Research UK
Cancer has affected my family hugely:  I lost my parents to it and some of my grandparents too.  I lost two uncles to it.  Both of my in laws had it.  I also had it myself though, thankfully, I am free of it now.  It is so prevalent that I have spent a lot of time fundraising over the years, organising balls and quiz nights.
I have now written an Inspirations e-Journal designed to give you encouragement, time to reflect as well as well as help you move forward.  It helps keep you motivated either for change you want to make or for a goal you want to achieve.  All of this for a donation:  minimum of £5 and every single penny goes to Cancer Research UK – you will be helping yourself and others too. You can't say fairer than that, can you?  To find out more and get your copy for a donation, click here.
Help for Carers
No-one can fail to be moved by the enormous contribution that the NHS have made to help us deal with the terrible repercussions of Covid.  It is hard to know how to help in a situation when we all feel so very helpless.  I am therefore part of the Project5 movement that provides free sessions to support carers who are feeling stressed, overwhelmed and depleted, but who still give there all in order to protect the rest of us.  I have been part of this from the very beginning and continue to provide mental health and wellbeing support to doctors and nurses to get through this very difficult time.
If you would like to contribute to this worthy cause, you can by clicking on the link below for more information.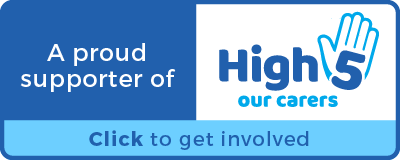 Covid Support
I was very pleased to be able to provide free resources to anyone who has struggled through Covid – let's face it, it has been challenging for us all.  So do check out the resources I have created so thta you can help yourself through it or someone you care about.